What Does 4xe Mean on a Jeep?
The 4xe drivetrain -- not to be confused with 4x4 -- is an integral component to the lineup of Jeep plug-in hybrid electric SUVs. All Jeep PHEVs combine a powerful electric motor with a gas engine, giving you the ability to use gasoline, hybrid or EV capabilities -- whatever you prefer.
If you want to experience electrified Jeep performance, visit Bill DeLuca Chrysler Jeep Dodge Ram. A representative at our Jeep dealership near Lawrence will provide a full Jeep 4xe comparison, so you can upgrade to your dream Wrangler or Grand Cherokee plug-in hybrid in Massachusetts!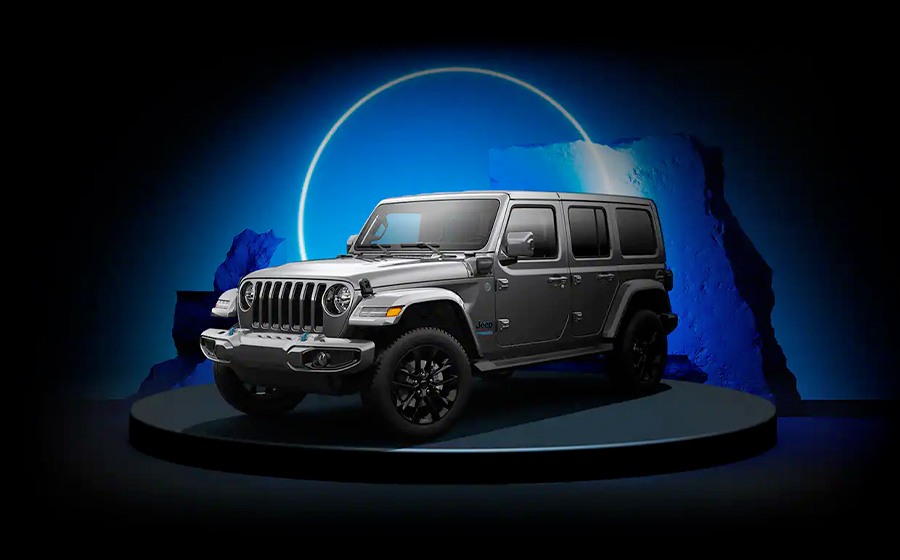 Jeep Wrangler 4xe
Is the Jeep Wrangler 4xe Electric or Hybrid?
The Jeep Wrangler 4xe is equipped with both a turbo gas engine and electric motor, making it a plug-in hybrid vehicle. The 2023 Wrangler 4xe engine delivers 375 horsepower and 470 pound-feet of torque to provide you the strength you want, while the new Wrangler 4xe range and MPGe ratings showcase this PHEV's efficient performance.
To tap into the Jeep Wrangler EV range, simply engage the Electric Mode and enjoy up to 21 miles on a full charge in your new 4xe SUV. Want to save the electric range for later? Just stick to the default Hybrid Mode, or use the eSave Mode for even further reliance on the gas engine.
Jeep Grand Cherokee 4xe
How Many Miles Does the Jeep Grand Cherokee 4xe Get?
The Jeep Grand Cherokee 4xe range can reach up to 470 miles on a full tank of gas. This combines with a 25-mile all-electric range that's a perfect complement to any driving experience. Earning its stripes as the most awarded SUV ever, the Grand Cherokee is winning over Greater Boston Jeep enthusiasts as a must-have electric vehicle.
Between the 2023 Jeep Grand Cherokee 4xe MPGe ratings and a 6,000-pound towing capacity, it's no wonder why we're fielding so many inquiries on this new plug-in hybrid SUV. To see one for yourself, schedule a Grand Cherokee PHEV review with the team at our MA Jeep dealer.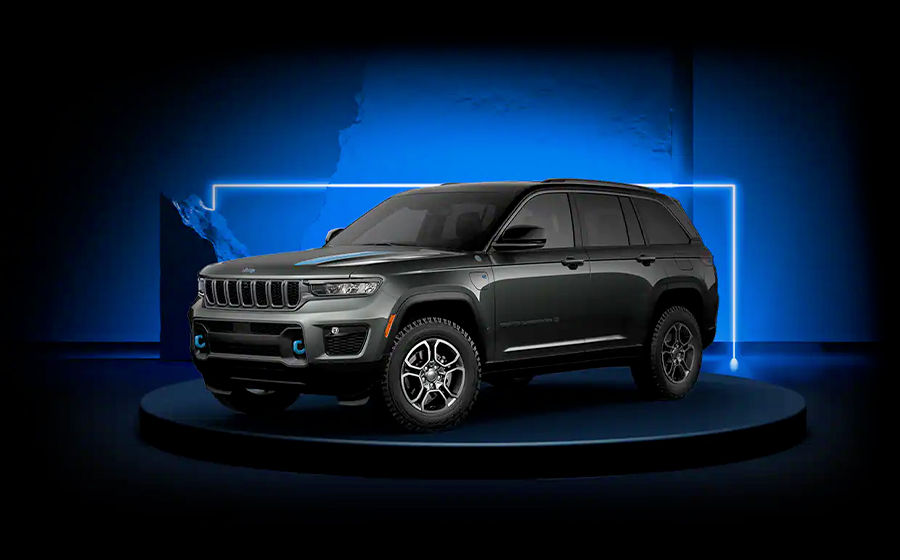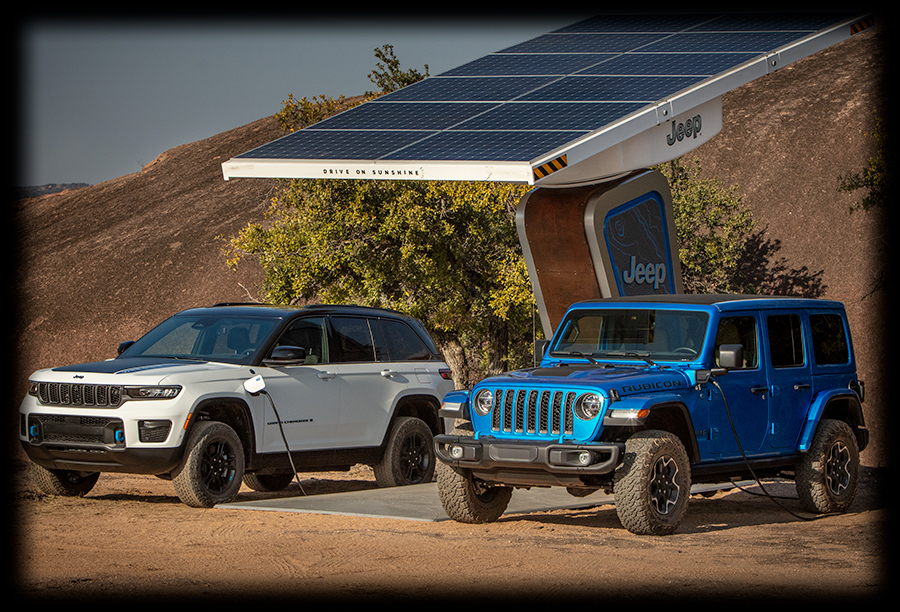 Grand Cherokee 4xe vs. Wrangler 4xe
If you want to tackle the toughest New England trails with a new SUV that provides the best of both worlds, upgrade to a Jeep Wrangler 4xe or Grand Cherokee 4xe. Our Haverhill Jeep dealer has 2023 Wrangler Sahara 4xe trims and new Grand Cherokee 4xe Trailhawk® models waiting for you, so stop by Bill DeLuca Chrysler Jeep Dodge Ram to get behind the wheel today!